| | |
| --- | --- |
| Established PT PIONEER ELECTRONICS INDONESIA, for strengthening the automotive manufacturers in Southeast Asia | |
| | |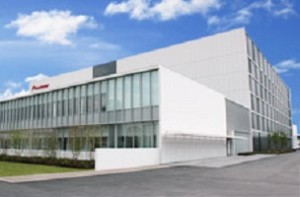 In order to increase the car sales in Southeast Asia, Pioneer has established a "PT PIONEER ELECTRONICS INDONESIA". And, of automotive market growth will increase in Indonesia.
We, the general management and manufacturing and sales company of subsidiary in Southeast Asia in 1992. "Pioneer Electronics Asiacentre Pte. Ltd." and later established in Singapore, Thailand, Malaysia and, it was established a sales company in India.
In addition, in October 2012 to establish a representative office in Indonesia, such as to start local production in partnership with Indonesia's EMS production company in 2013, it has expanded its sales and production systems in Southeast Asia.
Related News: Fujita Kanko – opening of a new office in Jakarta
This time, automakers advanced in succession, it is possible to establish a sales company in Indonesia that is expected to become the largest car market in Southeast Asia, to strengthen the business for the automotive manufacturers, it aims to expand business in Southeast Asia .
Overview of the new company:
Company Name: PT PIONEER ELECTRONICS INDONESIA
Business: Car electronics products import, sale
Place standing ground: Wisma 46 – Kota BNI, 2nd Floor, Suite # 2.09, Jl.Jend Sudirman Kav.1, Jakarta 10220, Indonesia
Capital: US $ 1.5M
President: Murakami order
Established: May 3, 2015
Running time: August 3, 2015 (scheduled to start import business from late November)